Profile by Sanford -- Eau Claire
Contact
1476 Blazing Star Blvd, Suite 2, Altoona, WI 54720
Hours
Coaching Hours
Day of the Week
Hours
Mon

11:00 AM

-

6:00 PM

Tues

11:00 AM

-

6:00 PM

Wed

11:00 AM

-

6:00 PM

Thurs

11:00 AM

-

6:00 PM

Fri

9:00 AM

-

5:00 PM

Sat

9:00 AM

-

12:00 PM

Sun
Closed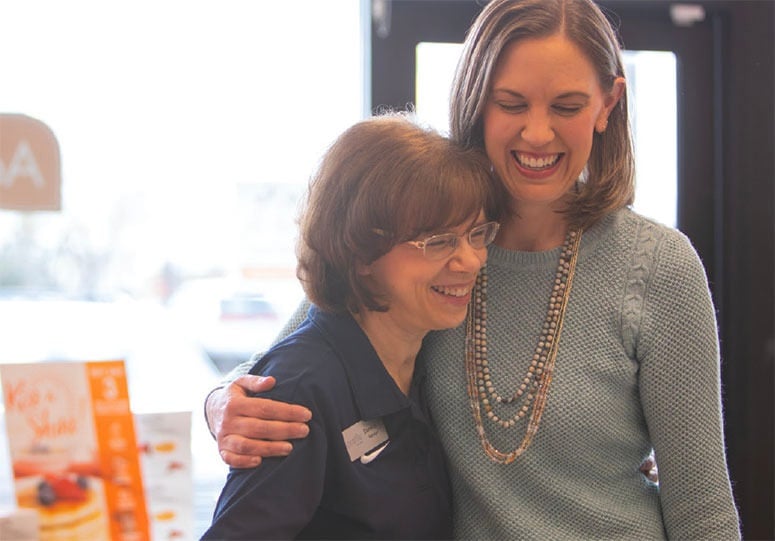 Getting Healthy Isn't Easy, but We Make it Simple
Try the weight loss program rated 4.9/5 stars by our members
We have helped over 185,000+ people get healthy and lose weight across the U.S. At Profile Eau Claire we work with you to create a nutrition plan that maximizes your weight loss, educates you on sustainable behavior change and tastes great! Schedule a free consultation to learn more about Profile and get started on your weight loss journey!
Profile by Sanford -- Eau Claire
We Make Weight Loss Simple

Are you sick of diets and results that don't last? Profile by Sanford - Eau Claire, WI recognizes that a proper weight loss plan with a focus on nutrition, activity, and lifestyle is one of the most effective ways to reach your goals.

Lose x3 More Weight With a Health Coach*

It's proven that people lose 3x more weight when they work with a health coach than on their own.* Our coaches provide you with the support you need to be successful. Members meet with a coach once a week (in-person or virtually) to tweak their nutrition plans, discuss challenges and successes, and track how they are progressing with their goals.
About Profile by Sanford Eau Claire
Profile by Sanford - Eau Claire is a health and nutrition program that pairs a science-based approach to weight loss with compassionate one-on-one nutrition coaching. We work with you to create a custom nutrition plan based on your goals, health conditions, personal preferences and genetics. Our plans are simple to follow, promote sustainable lifestyle change and provide the support you need to stay on track and motivated. We have helped over 185,000+ members lose 2.5+ million pounds and get started living a healthy lifestyle.


---
"What results can I expect from being on a Profile by Sanford plan?"
---

At Profile, we measure success on and off the scale. You and your coach can focus on a variety of results from health to energy, or other "non-scale victories" or use weight as a way to monitor progress. When it comes to weight loss, typically our members will see approx. 1-2 lbs a week depending on their goals.


---
"How long does it take to lose weight on Profile?"
---

Our members start to see results right away! Our members will lose approximately 1-2 pounds a week depending on their goals.


---
"What happens after I lose weight? What other benefits might I see other than weight loss?"
---

Education, skill-building, reinforcement and behavior change are integral components of effective weight management programs. At Profile, we provide tools to help you not only lose the weight but to maintain the weight loss. There are a variety of different benefits our members see that happen off the scale, such as increased energy, confidence, mood improvements, and mental clarity. We celebrate these successes along your journey.
Stay Up to Date With Profile.

Sign up to receive recipes, health advice, Profile deals and more!