Profile -- Frisco
Contact
3193 Main Street, Suite 101, Frisco, TX 75034
Hours
Coaching Hours
Day of the Week
Hours
Mon
Closed
Tues

8:00 AM

-

7:00 PM

Wed

8:00 AM

-

7:00 PM

Thurs

8:00 AM

-

7:00 PM

Fri

8:00 AM

-

2:00 PM

Sat

8:00 AM

-

2:00 PM

Sun
Closed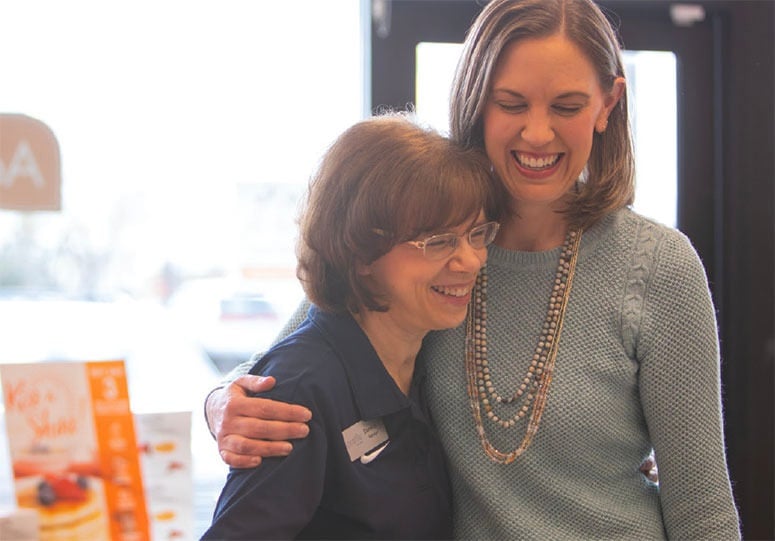 Get a Free Consultation
Meet with a Coach -- Free!
Is Profile right for you? Meet with one of our certified coaches to find out.
Profile -- Frisco
Frisco WEIGHT LOSS PROGRAM

Are you sick of diets and results that don't last? Profile by Sanford - Frisco, TX recognizes that a proper weight loss plan with a focus on nutrition, activity, and lifestyle is one of the most effective ways to reach your goals.

PERSONALIZED NUTRITIONAL PROGRAM IN Frisco, TX

We are proud to help Frisco residents achieve healthier lifestyles through custom-tailored weight loss plans. Created by Sanford Health physicians, Profile by Sanford - Frisco, TX members receive one-on-one coaching and an effective support system that helps them achieve your health goals, reach your desired weight, and maintain your new lifestyle.
About Profile by Sanford Frisco
Profile by Sanford - Frisco is a health and nutrition program that pairs a science-based approach to weight loss with compassionate one-on-one nutrition coaching. We work with you to create a custom nutrition plan based on your goals, health conditions, personal preferences and genetics. Our plans are simple to follow, promote sustainable lifestyle change and provide the support you need to stay on track and motivated. We have helped over 165,000+ members lose 2.5+ million pounds and get started living a healthy lifestyle.

Stay Up to Date With Profile.

Sign up to receive recipes, health advice, Profile deals and more!