Call Your Local Store Today for More Information Regarding Temporary Closures.
Profile by Sanford -- Highlands Ranch
Contact
9579 S University Blvd, Suite 290, Highlands Ranch, CO 80126
Highlands Ranch
,
CO
80126
US
Hours
Coaching Hours
Day of the Week
Hours
Mon

9:00 AM

-

7:00 PM

Tues

9:00 AM

-

7:00 PM

Wed

9:00 AM

-

7:00 PM

Thurs

7:00 AM

-

5:00 PM

Fri

7:00 AM

-

5:00 PM

Sat

8:00 AM

-

2:00 PM

Sun
Closed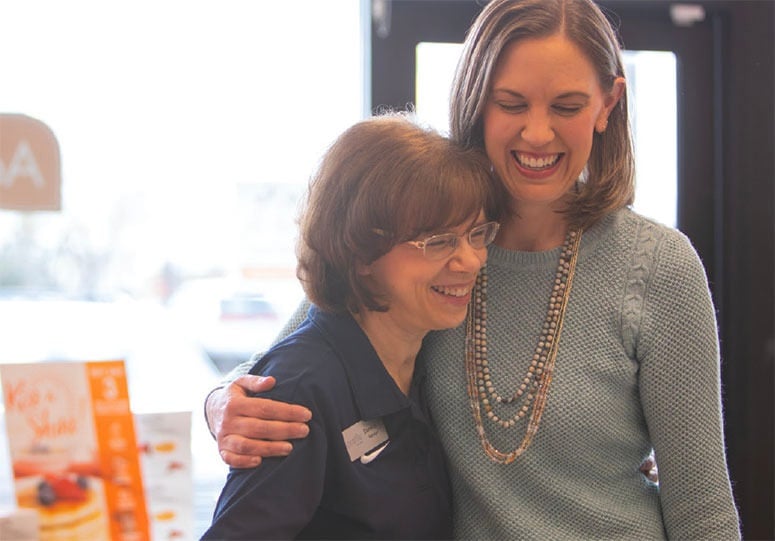 Get a Free Consultation
Meet with a Coach -- Free!
Profile by Sanford works with you to create a custom weight loss and nutrition plan that helps you lose and keep off weight. Regardless of where you live in the Denver-area - we've got you covered. We offer both in-person and virtual coaching and have Profile foods available online or in store. Find a flexible nutrition and coaching plan that fits your lifestyle.
Profile by Sanford -- Highlands Ranch
Highlands Ranch FIND A WEIGHT LOSS PLAN IN SECONDS

We created a short and simple quiz that matches you to one of our doctor-created weight loss plans. Each plan takes your personal goals, nutrition needs and restrictions into account. Your coach in Highlands Ranch, CO will work with you to modify your plan throughout your program so that you consistently lose weight and feel great.

PERSONALIZED NUTRITIONAL PROGRAM IN Highlands Ranch, CO

We are proud to help Highlands Ranch residents achieve healthier lifestyles through custom-tailored weight loss plans. Created by Sanford Health physicians, Profile by Sanford - Highlands Ranch, CO members receive one-on-one coaching and an effective support system that helps them achieve your health goals, reach your desired weight, and maintain your new lifestyle.
About Profile by Sanford Highlands Ranch
Are you sick of diets and results that don't last? Believe it or not, achieving a healthier, more confident lifestyle is within your reach. Profile by Sanford - Highlands Ranch recognizes that a proper weight loss plan with a focus on nutrition, activity, and lifestyle is one of the most effective ways to reach your goals.