Call Your Local Store Today for More Information Regarding Temporary Closures.
Profile by Sanford -- Tucson
Contact
1865 E River Road, Suite 121, Tucson, AZ 85718
Hours
Coaching Hours
Day of the Week
Hours
Mon
Closed
Tues

9:00 AM

-

5:00 PM

Wed

9:00 AM

-

5:00 PM

Thurs

9:00 AM

-

5:00 PM

Fri

9:00 AM

-

5:00 PM

Sat

9:00 AM

-

12:00 PM

Sun
Closed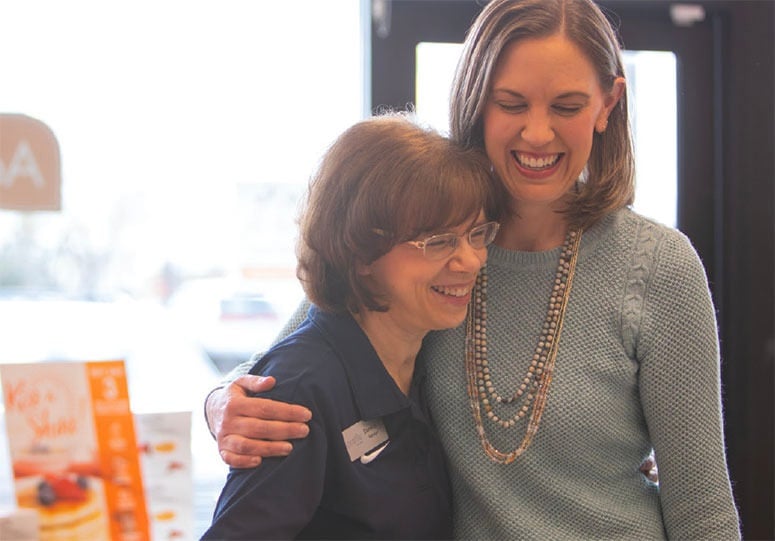 Personalized Weight Loss Plans in Tucson, AZ
Start Your Weight Loss Journey
Profile by Sanford - Tucson, AZ works with you to create a custom weight loss plan with a focus on nutrition, activity, and lifestyle. We offer a variety of plans: Reboot, Adapt, MOM, Perform and Balance that take your health goals, medical needs and wants into consideration. A certified health coach will provide you with resources to jumpstart your weight loss and keep you on track. Your first consultation is free!
Profile by Sanford -- Tucson
Delicious, Low Carb Foods

Weight Loss starts with eating right. We have created a variety of low-carb, nutrient-dense foods that are delicious and help curb cravings. All of our healthy food products are available in-store or online for purchase. Some of our Profile by Sanford Member favorites are the Chocolate Brownie Shake, Chocolate Peanut Butter Wafer Bars and Strawberry Cheesecake Shake.

Get Started For Free With a Free Consultation

Want to learn more about Profile by Sanford? Get started with a free health consultation with one of our certified coaches. During this time, we will discuss your health goals, outline a custom nutrition plan and provide you with an outline of our program. Call or fill out the form below to schedule your in-person or virtual weight loss consultation.
About Profile by Sanford Tucson
When you are looking to lose weight or achieve a healthier, more confident lifestyle, Profile by Sanford - Tucson is here for you. We create custom personalized weight loss plans that focus on nutrition, activity, and lifestyle. Our weight loss program pairs you with a certified health and nutrition coach that holds you accountable, answers any questions and provides support throughout your weight loss journey. Our meal plans incorporate grocery and delicious Profile foods and teach you how to make healthy choices in the kitchen. Learn more about our plans and how Profile by Sanford works.